MTS Paralegal Services is now in Windsor, Leamington and Chatham Areas.
April 27, 2021
MTS paralegal services are now available in the Windsor, Leamington and Chatham Area. MTS paralegal services has been in business since 2013 representing those with stunt driving, and small claims court concerns. Our paralegals are licensed by the Law Society of Upper Canada, and have years of experience dealing with traffic tickets and small claims court matters. We can represent you in court for a fraction of the cost of hiring a lawyer.
Many people are surprised to learn that there is such a thing as a Windsor paralegal. Windsor is a small city in Ontario, Canada, and it is not known for being a hotbed of legal activity. However, there is a strong demand for paralegal services in Windsor, due to the city's proximity to the Ontario Provincial Court system. If you get a speeding ticket in Windsor, or if you need to appear in court for any other reason, you will likely need the assistance of a Windsor paralegal. MTS Paralegal Services are trained to navigate the complex legal system, and will provide invaluable assistance when you need it most. If you find yourself in need of paralegal services in Windsor, be sure to contact Timothy Ellis. He will be able to help you with whatever issue you're facing, and they will do so in a confidential and professional manner.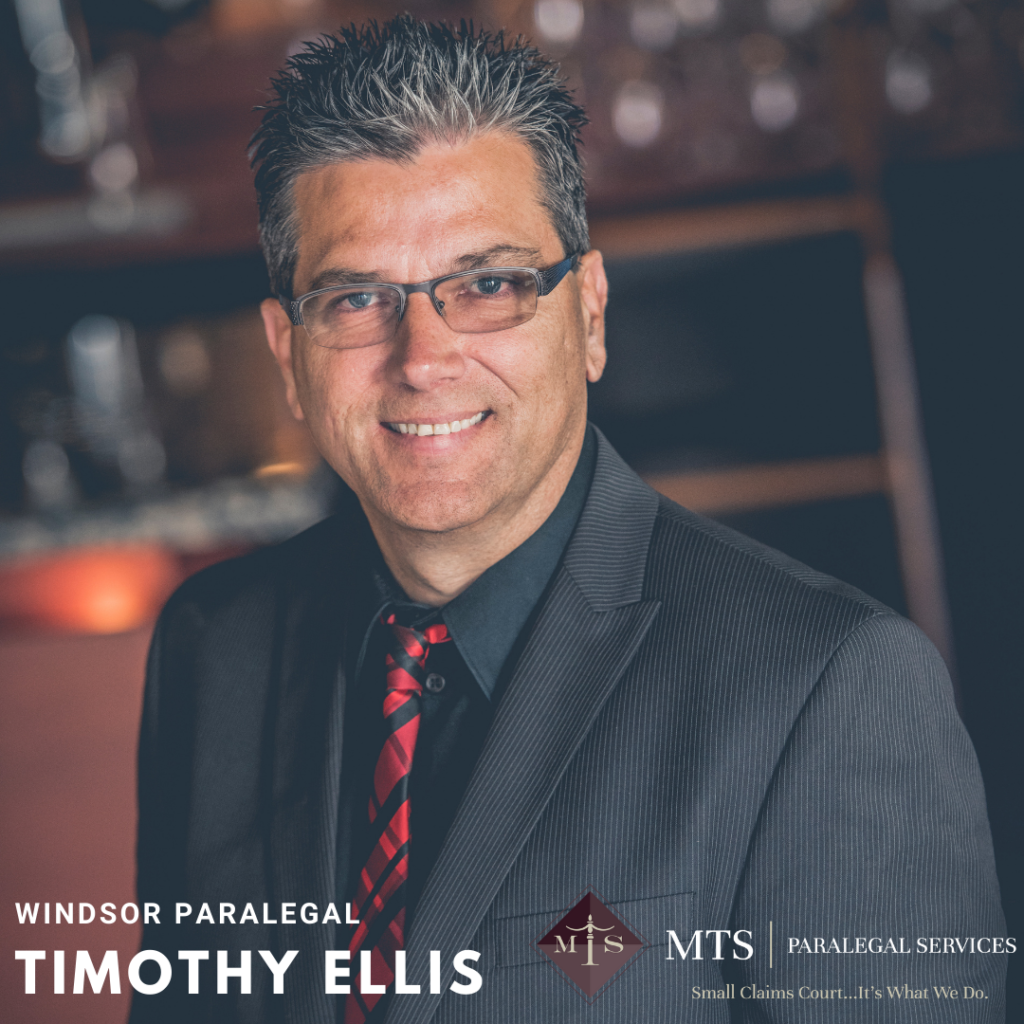 Timothy Ellis, a paralegal with MTS Paralegal Services, understands the stress and challenges that come with going to court. "The laws have changed since I opened my practice," said Ellis. "Every year, there are new laws that come into play, and it can be tough to keep up." Despite the challenges, Ellis says that he enjoys helping his clients navigate the legal system. "I like being able to help people who are going through a tough time," he said. "It's gratifying to know that I can make a difference in their lives."
Timothy Ellis is a paralegal that has been working in the Windsor area in the past year. Timothy takes the time and resources required to understand each case and ensure that each client has the best representation and advice. Timothy Ellis also provides paralegal services to the general public in Windsor, Leamington and Chatham. Timothy is highly knowledgeable in all areas of Provincial law. Timothy is highly respected by his clients and colleagues alike and is known for his dedication to his work.
At MTS Paralegal Services, we understand that there is more to driving than just getting from point A to point B. Whether you're facing a traffic ticket or camera-captured photo radar fines, our team of experienced legal professionals has the knowledge and expertise to help you navigate through the confusing and often complex provincial laws. Whether it's understanding your rights when it comes to speed cameras or finding out how MTS can assist with your potential court case, our team is here to provide accurate and detailed guidance on everything you need to know about the various laws in your province.
So if you're looking for a reliable and trustworthy source of legal information and advice, MTS Paralegal Services is here for you. Contact us today and let us help make navigating the legal system a little bit easier!